Frequently Asked Questions
Frequently Asked Questions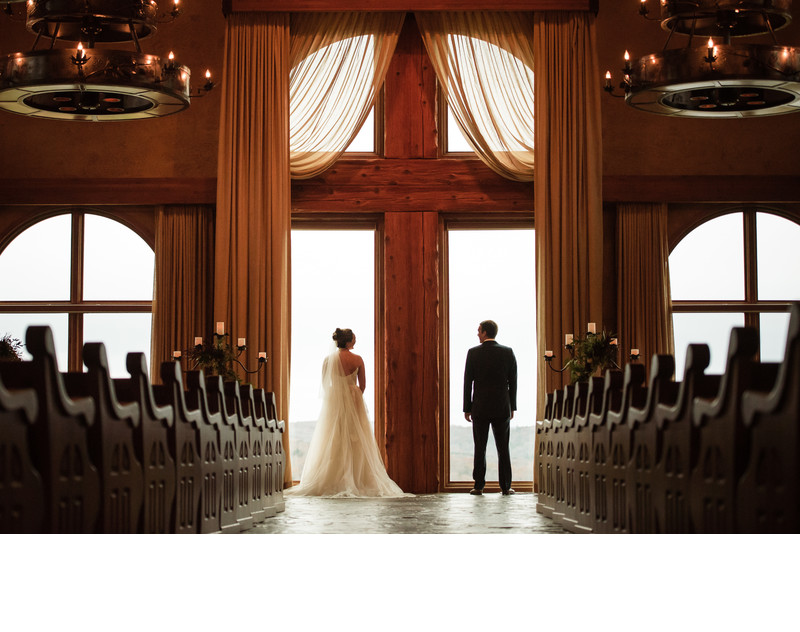 How much dos it cost for you to shoot my wedding?
You have probably noticed that I don't have a full list of pricing on my website.. Let me explain why I don't have it directly on my website! Each wedding is different and requires a difference pricing structure. I have a list of Wedding Collections that are customizable depending on your need. They are a starting point that you can design with a specific amount of hours and printing/album options. If you contact me about your wedding, I am able to learn what you are looking for from your wedding photographer. If you are getting married locally, the price is different than if you are getting married 100 miles away. I want to offer you a more customized Collection and explain the different options that you have when hiring me as your wedding photographer!
What if I don't need everything you offer in a Collection? Can I have a discount?
That is no problem at all! The Collections are a starting point for both of us. They can be added on to or items can be swapped out. I do not offer a price deduction if you choose to take an item out of the Collection. However, we can absolutely swap the item for something of equal value! For example, if you don't feel like you will use 6 hours and you only want 5 hours, we can use that hour towards an engagement session or credit it towards prints for you!
Do you work with a second shooter?
I do not offer second shooters in my Collections. Any wedding that you see of mine, was shot primarily by me. I have been shooting weddings long enough that I can fully cover your day. If you look at sample albums or galleries, you will see that I don't miss moments through the day! By not including a second shooter, this saves you money and guarantees the highest quality of work!
What is the process when you edit? Do you edit all of the images?
Any image that you receive will be edited! I color correct, straighten and tone the images to match my style. My goal when photographing your wedding is to nail it directly in camera. I do not heavily process my images with filters. I want the image to look as similar to what my eye was seeing as possible.
How would you describe your photography style?
My style is clean, clear and unique. I strive to use lighting in a way that is unique to your wedding day. I don't want your wedding to look the same as every wedding I have ever shot. Clearly I will provide quality images at every wedding, but my goal is to make them unique to your day! If you have a bright and airy ceremony and color palette, the images will mimic that. If your wedding day is more intimate and lit by candles, I want to create wedding photos that show case the mood of your day. I strive to be unnoticed and always around. I want to find moments that you did not even know where happening on the wedding day. I rarely will pose a photo or 're-create' a moment that just happened. I want the images to be authentic and real.
Will you pose my family for portraits?
This is one part of the wedding day that I absolutely pose! I feel it is very important to have traditional, posed family formals. By posing the family portraits, I believe this also saves on time. I take multiple photos of each grouping to make sure everyone is looking in the right direction and smiling with their eyes open. These portraits are typically taken inside to make it easier on grandparents or family members that can't move as easily. If we happen to have a beautiful day, we can absolutely go outside! There is something special about family portraits inside at the altar which is why this is typically my go-to spot. I move quickly through family portraits to try and keep everyone happy. This is the part of the day that I take control of heavily. it can go smooth if all of the family is ready and listening. Or it can get off track quickly, which is totally normal! I am there to keep everyone moving and smiling!
My fiancé hates pictures. How will you help him become more comfortable?
I completely understand! It's not very often that I find a groom that actually enjoys photos! This is where I highly recommend that we do an engagement session together! This will give you both a chance to see what it is like to be in front of my camera! An engagement session will give us all a chance to get to know each other a little better. I will learn if there are certain ways to get that beautiful natural smile out of you and how to get him to loosen up a bit! Especially for the men, during portraits I try to move quickly. No one wants to spend 15 minutes in the same pose! It is also rare that we are completely comfortable when it comes to temperature outside which is another reason I strive to move quickly. Most of my clients walk away surprised at how quick and painless the photos were!
How far will you travel from home?
I will travel however far you would like! The first 35 miles each way is free of charge. After the 35 miles, it is $1 per mile. I am located in Ozark, MO so that is where the starting point is. You would be amazed at how far 35 miles can get you!
Will you travel out of state?
Absolutely! In 2017 I traveled to Aspen, Colorado and Dallas, Texas!
Can I meet you in person before booking?
We can definitely meet in person! This is something that I love to do if it is possible. I have a lot of clients that travel in from out of state, so the first time meeting is at the wedding! If we can't meet in person, I would love to chat over the phone before the wedding. If we are able to meet, I will bring sample wedding albums and engagement books. I can also provide galleries from previous weddings. Just like you want to make sure I am the right fit, I also want to make sure that our personalities will work together well!
Are you a videographer as well?
I am not a videographer but I can recommend some spectacular ones!
Do you have recommendations on other vendors I may need?
I absolutely do! I have worked with so many awesome vendors over the years. Vendors that I trust will do a great job on your wedding. Once you have booked, I send a fun welcome packet that includes a full list of recommended vendors. I have recommendations for bridal boutiques, tuxes, cakes, florists, videographers, hair and makeup artists, DJ's and more!
Do you come to weddings alone?
I do not come to photograph weddings alone. I will have an assistant with me. My assistant is there to hold lighting equipment, my extra cameras, fluff the dress, and help me do my job more efficiently! This person is normally my awesome husband, Chad. In the case that he can't come with me, I do find another trusted individual to bring!
How long does it take to receive our wedding images?
The turnaround time on your wedding images is 3-4 weeks after your wedding.
How long does it take to receive an album?
Once you have approved your album design, it takes up to 4 weeks to receive.
How do we start the process of getting our album?
When you receive your wedding gallery, you will also receive a pre-designed album. I do this to make it easier on you. When I tell clients that they can choose 'x' amount of images, they start to get overwhelmed. It seems to be easier for them if I get them started. From there, they have 2 sets of revisions where they can edit their album to make it exactly how they wish!
How many images will we receive?
This is a very common question that I get! I completely understand wanting to know how many. I can assure you that you will receive plenty of awesome images! The number of images depends on a lot of elements. Elements such as; number of guests, how many hours you have, how long we have for couple portraits, how long the ceremony is, etc. Typically, it ranges from 75-100 images per hour. If you are concerned or have questions, I would love to hear about your wedding day plans. This would help me in explaining how many images you may receive!
Can we have the RAW files?
The RAW files are not available for viewing or purchasing. When selecting your images, I deliver the highest quality of images. The images that you don't receive are outtakes that you would not want anyway. We do not strive to meet a certain number of images so every image that is viable is edited and delivered.
What is the best way to get in touch with you?
Email is the best way! I check it daily and try to respond ASAP. I do ask that you do not text unless it is an emergency. There are times that it is easier and quicker which is great! However, phones mess up sometimes and I know I can count on my email more than my texts!
Will you come to our rehearsal dinner?
Rehearsal dinner coverage can be added to any Collection. We will be discussing your wedding day timeline many weeks before your rehearsal dinner. If there is something unique or special happening during your ceremony, I would love to hear about it!
Will you help me with my wedding day timeline?
Absolutely! After photographing nearly 100 weddings, I have seen lots of timelines. This includes timelines that work and ones that don't. I would love to talk to you about how you expect the day to go. I will give you my professional opinion when it comes to the portrait section of the day. I do highly recommend a wedding coordinator. A wedding coordinator allows me to do my job completely and efficiently. I can absolutely help with the portrait timeline, however, a wedding coordinator will be able to lay out the day down to the minute!
Can we split up the hours on the wedding day?
Your wedding day coverage is consecutive. This means that if there is a 3 hour gap in between the ceremony and reception, that 3 hours is included in the coverage.
Can we order prints through you?
Definitely! I order my products from the highest quality printers!
Can we print our own photos?
You can! I will give you recommendations on printing companies that will provide a quality print for you. We cannot guarantee the quality of any prints that are not printed through the labs we recommend.
Will our photos have your logo on them?
The images you receive will not have my watermark on them.
Can we share them on Facebook?
You can! Of course, social media is a large part of my business so I always appreciate when you credit me. This allows all of your friends and family to visit my page if they start looking for a photographer.
What is an online gallery?
The online gallery is what you will use to initially view your photos. You will be able to favorite, download and order prints directly from the gallery.
How long is my gallery available?
The gallery is available for 6 months. I highly recommend downloading all of your images as soon as you receive the gallery. This is a backup for you.
What happens if I lose my wedding USB?
If you lose your wedding USB you can purchase a second one for $250.
Do you offer engagement photos?
I absolutely do! I highly recommend them. This gives us a chance to get to know each other before the wedding day. You can also tell me on the wedding day if there were certain images that you preferred over others.
Can I send you 'shot list'?
Other than the family groupings that I will ask for on the questionnaire, I prefer you didn't send a 'shot list'. Let me explain why! If I am working off of a shot list, I become more concerned with getting those specific images than being creative with your wedding day. You can find so many articles titled, 'Must Have Wedding Images.' It seems like a great idea but most of these images are one that I will provide without a list. My goal when photographing your wedding is to provide you with a unique gallery. If I am working off of a list, it turns into me checking images off, instead of looking for natural moments that are happening!
Are you insured?
Of course! I am insured and all of my gear is insured! I am completely covered if something were to happen.
What do you wear to my wedding?
I wear all black to every wedding. Depending on the time of year, I may be in a long dress or pants and a dressy top.
What kind of gear do you use? Do you have backups?
I use top of the line Nikon gear. I am apart of NPS where I send my gear yearly to cleanings and checks. I have lots of backups!
What if you lose my wedding photos?
I shoot each wedding onto TWO cards. That means that if one card were to corrupt, I have a backup card with the same images.
How long have you been shooting weddings?
I have been shooting weddings full time for 6 years.
Can you hold my date while I finalize other details?
I cannot hold your date without a deposit and signed contract.
How much is the deposit?
The deposit for any Collection is $750. The remainder of the payment is due 2 weeks before your wedding. By paying the deposit, this ensures that I hold your wedding date exclusively for you.
Do I get a discount for paying in cash?
In fairness to all of my clients, I don't give discounts.
If our wedding gets cancelled, what happens to the money I have already paid you?
Per the contract, any money paid prior to the wedding is non-refundable.
Do I have to sign a contract?
Yes! I require that the bride of each wedding sign a contract. I also sign the contract and it is legally binding between us. Once you have signed the contract and paid the deposit, I turn down all other events for that date.
What if you can't shoot my wedding?
If a life altering event happens and I am unable to photograph your wedding, I have a list of qualified photographers that can step in my place.
How far in advance do you book?
I book up to 18 months in advance so it is best to book as soon as possible! April-June and September-December are my prime wedding months and these book up the quickest.
Can we add time on the day of the wedding if needed?
Absolutely! Additional coverage can be added on the day of if needed!
Do you stay at the reception until the last person leaves?
I stay as long as my coverage covers. We will discuss your timeline leading up to your wedding. We will create a timeline that covers that is most important to you. There are some weddings that I cover until the bride and groom leave. There are some weddings that I cover until the first dance. Each wedding is different so we can work together to ensure I capture the important details of your day!
Do I have to feed you dinner?
You don't have to but I do greatly appreciate it! On most wedding days, the only time I get to sit down is if we are driving from one location to the next. Typically, I only have enough time to eat a couple of almonds and take a sip of water. Feeding me dinner ensures that I stay energetic and excited about the wedding day! I do prefer to be fed when you are fed, not afterwards. Typically, after you have eaten is when all of the important events start at the reception. I want to be ready for them once they start!
Can my family and friends take photos during the wedding?
Sure thing! I completely understand that this is an exciting day and they want to remember it. I do ask that they wait until I am done with family photos before they start! This ensures that I get all eyes looking at me and not in multiple directions. I don't mind one bit if family and friends want to take photos during the reception as long as they respect the space I am in and allow me to fully document your day!
48. I'm ready to book. What do I do now?
Awesome! Send me an email so we can discuss the contract and any other questions I didn't answer here!
Frequently Asked Questions